Reviews
What people are saying
The wonderful thing about doing something for a really long time is the people you meet and the relationships you get to build.
We share some of what they have to say about us.
The Zone Mind and Body Studio, is a great place led by Anjali and Sharat.
I have always been skeptical with gyms due to my aches and pains.
However, I have been training Pilates under Anjali and doing my Personal training with Srikant since the start of 2021.
Every workout is thoroughly enjoyable and has not caused me any aches/pains. I'm so happy that I'm in safe hands.
A true destination to work on one's fitness.
— Manjula S
Absolutely the best in fitness. The pilates classes and the personal training is top notch.
The workouts are designed to fit your personal fitness levels and your goals. The progression is so organic that you do not even realise how smoothly you have gone to the next level.
The travel from Whitefield to Koramangala is worth it because of the amazing workout and the difference one sees in the level of fitness and inch loss.
— Suma Dey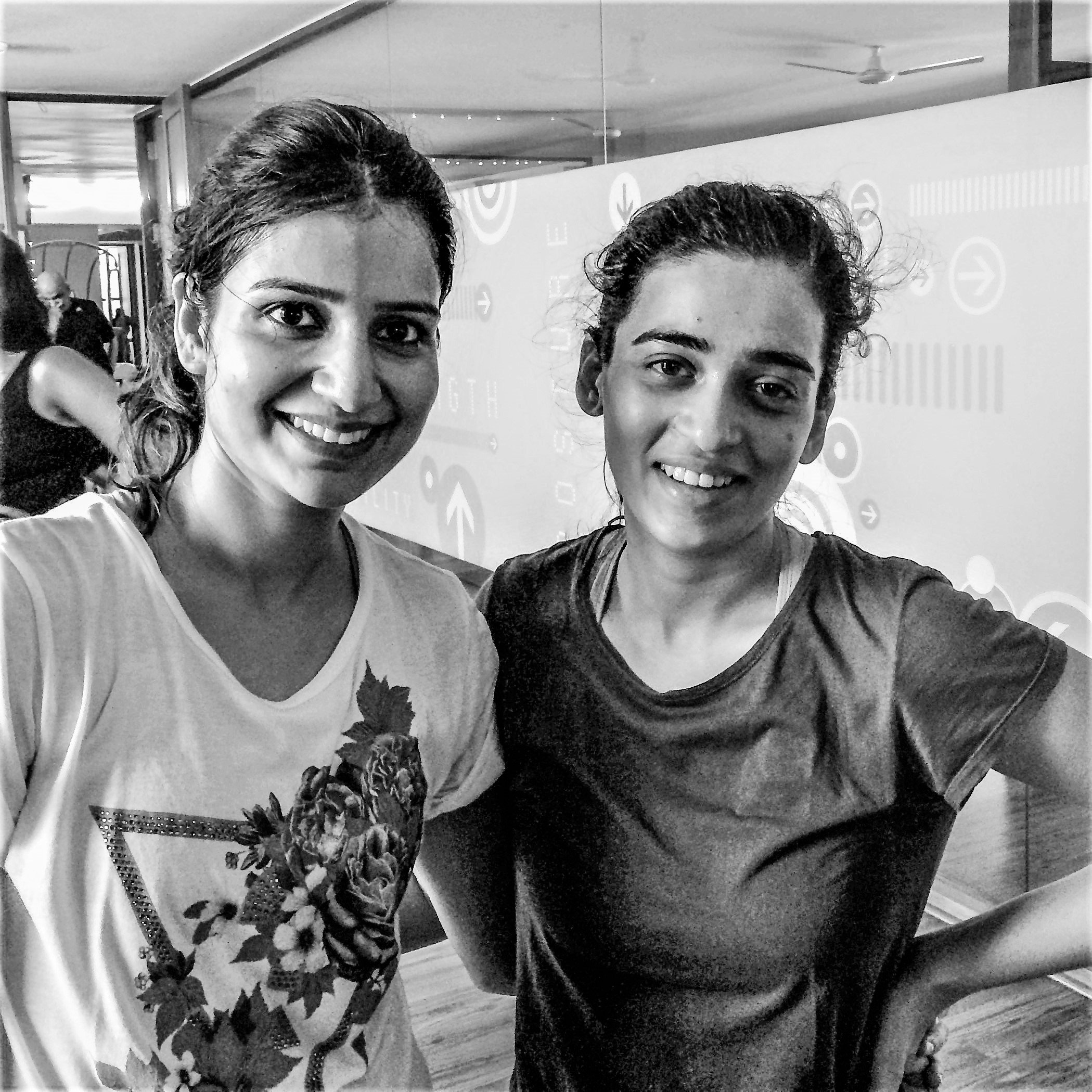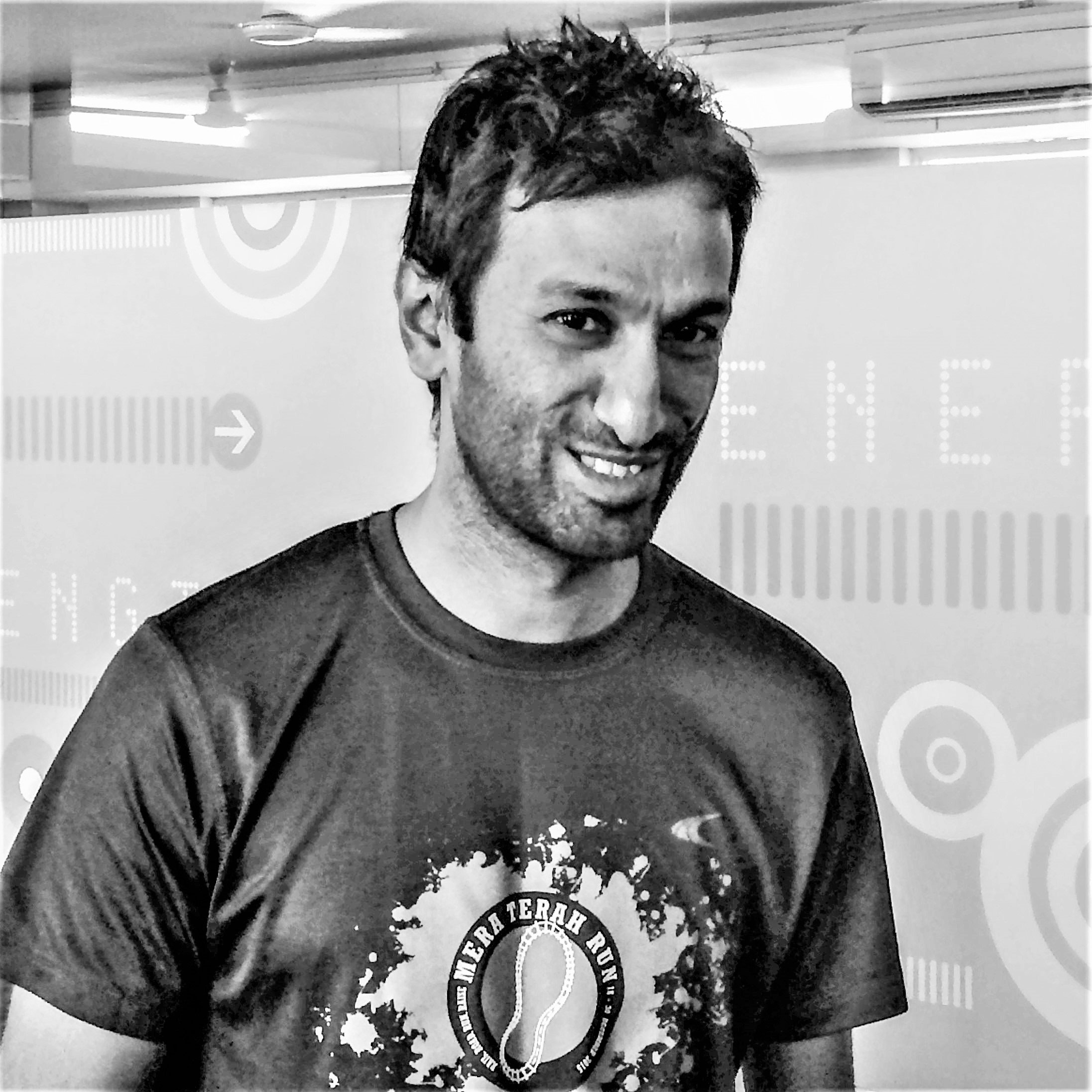 What I like most about Zone is that they have a very scientific approach to fitness. They don't function like most run of the mill gyms out there. Some of the things that stand out are
1. Sessions here are booked by appointments, which means you work out when you want to but in complete peace, without having to worry about the crowd, shortage of space, equipment etc. You always have ample space and access to equipment. And you are assigned a personal trainer.
2. Trainers at Zone plan and tailor make each workout for you after consulting with you on your goal. Your sessions at Zone are always work in progress. It keeps evolving with how you cope up, how much progress you have made and what your needs are. They constantly keep evaluating your performance to help you achieve your goals.
3. The personal trainers here attend to one client at a time, you have their complete attention. They stand by you for the entire duration of your exercise schedule. Never leaving sight of you even for a moment.
Zone deliver what they promise. A session here will leave you feeling great about your self. I highly recommend them for weight loss and strength building programs.
— Yashveer Lauly
"If you want to see real results, this is the place. Awesome."
— Dilip Ayyar
I recently did a teacher training course with Anjali ma'am and she's the best! She teaches in a way that makes you understand the movements in a better way. Her instructors were really sweet and amazing at teaching. I can say that they are the best!
— Vartika Anand
"Thanks for all the support Srikantha, and also for making my sessions fun and strict. Thank you so much."
— Pamela
"Everything was so detailed and precise in the course, would never forget any of the learning from it. Thank you Anjali Mam best experience for Pilates course so far."
— Rahul Patel
Read more education program reviews here
"Hello, this is Richi. Just saw my physiotherapist today and I am so so happy that my gap in the stomach has reduced.
Can't believe how 7 sessions have made such a huge difference. Thank you so much."
— Richi
"If you want a really professional class then this is the studio to go to!"
— Claudia Philips
Was doing my stretches today and realized how far I had come in the last two years…..remember both of you every day for putting me and keeping me firmly on my feet.
Also for being comfortable inspite of the forced irregularity of sessions. I do not have enough words to thank you guys.
Thank you so much for being there.
Much love and regards.
— Narayan
"To join or not join was a question that was plaguing my mind every time I walked past Zone Studio. Well the answer came soon enough :) when I could not fit into my clothes.
It is now more than one and a half years. I am not svelte, but I feel fit, trim and happy and that is what Zone has done for me :)
The instructors, Nataraj and Ramesh, indulgently listen to my sob stories as to how my body is aching and how I missed my cup of tea... then they gently prod me along and also ensure I do my 100's every time! They seem to have a knack for it. Thank you Zone."
— Madhu
"I've been with Anjali and her team at the Zone Studio for over 4 years....Just started a year before I had my baby....and god knows it was the best decision ever!
Pilates is completely injury free....So I was able to have a sustained workout rather than the injury breaks several gyms bring with them.
Of course, any form of exercise is only as good as the trainers....and getting standardised training is one of the best things about The Zone."
— Sharon P
"The attention to detail by Anjali and her dedication to the practice of Pilates is something you will not find in many other studios. Her commitment to the Zone's reputation as a top notch Pilates studio shines throughout her teaching.
My current success as an Instructor is due to Anjali's inspiration and commitment to what she does. I highly recommend anyone considering a career as a Pilates Instructor to join the Zone. In the end, you feel part of a family."
— Meghan Wilmot
Pilates is a wonderful exercise regimen for strengthening the core muscles. I discovered Pilates and the Zone Studio by chance in 2009, while trying to gather information about coping with back pain which was plaguing me. Since then I have been training in/doing Pilates at The Zone Studio with Anjali Sareen.
My Pilates sessions with Anjali have helped me immensely in managing my back problems. The Zone Studio to me is Anjali Sareen and Sharat Sareen. They are those rare individuals - the dedicated professionals, who are passionate and totally involved with what they do.
Anjali's knowledge, expertise, experience and absolute attention to detail is what makes the sessions with her invaluable and takes your workout to a different level.
Anjali and Sharat believe in a hands-on approach and completely involve themselves in the Pilates sessions, which is what sets apart The Zone Studio, in a class of its own.
— Sunitha R
"I decided to start prenatal Pilates from 4th month of my pregnancy.
With a history of knee injury and subsequent surgery, I was sure I wanted to continue exercising.
During my pregnancy I was looking for something involving a full body workout that focused on my core strength, resistance training and that had a strong mind body connection. Pilates seemed perfect.
I'm so glad I met Anjali and decided to start the prenatal Pilates at The Zone. The sessions have been great.
I have seen a tremendous improvement in my strength, it has helped me maintain my energy levels throughout my pregnancy while also working on my balance and flexibility.
It definitely has a positive impact on the mood and overall well-being too while one's body is going through a drastic transformation and gearing for the delivery.
— Pallavi T
"My daughter has now developed such an understanding of herself and an awareness of how to use her muscles better that she is able to overcome her fear of competing in physical and sports activities with her peers.
I can only imagine what this kind of knowledge and awareness will do for children who actually enjoy physical activities and sports!!"
— Subodh Sankar
"Good Posture, a strong core and a training methodology that is second to none is what defines The Zone Mind and Body Studio. The best place in town for a comprehensive workout that is tailor made to suit both body and mind, besides shedding a few kilos or more in the process. These guys really know their stuff!!!"
— Rohan Jha
After completing a course (Reformer Pilates program) under master trainer Anjali Sareen, I went ahead and undertook private sessions in Zone. The trainers providing sessions pay a lot of emphasis on technique and form, the variety and challenge thrown into the sessions is just what one expects from a workout session. Thank you Zone team and I am sure I will see you guys again in another course.
— Missy
"When I joined The Zone a year and a half back, I was deeply unhappy with my body letting me down after a series of health issues...and having been an athlete during college days this was hugely depressing.
Today with Srikantha's sometimes patient, sometimes chiding but always focused training I feel I'm fitter than I have been in decades.
Next on my bucket list.... that mountain to climb!"
— Sarita Sundar
"I have been running for the last 7+ years. I joined Zone 2 years back and have felt a lot fitter since then.
I have improved my timings significantly and most importantly I have felt stronger after each run. Thanks to Zone."
— Neelesh B
Anjali mam is just fab fab fab
Loved her Pilates courses
She does everything so fluently
The instructors are so well-trained
Best place to do any courses
Totally recommended without any questions go for it❤️❤️❤️
— Kusum
"Anjali is one of the finest pilates instructors I have taken classes with. She is meticulous and has a great grasp of the subject both theoretically and physically"... I am glad I had the chance to train with her."
— Divya Rolla
"This is my second Prenatal Pilates Program at The Zone. I've had prior experience, during my first pregnancy, with the prenatal and postnatal program and have high confidence in Anjali and team.
I would do 2 sessions a week & those two days were an absolute no-miss! It made me feel calm, taken care of and strong in my pregnancy…. Especially with a three year old toddler to take care of back home.
Safety can be a concern for moms…..in that case, Pilates is safer than even walking or any other form of exercise…. Highly highly recommended.
— Sharon P
They've got a great team of trainers who understand the nitty-gritties of the body and not just a bunch of muscular jocks. The way they obsess over the smallest things really helped in the process of injury rehabilitation.
Rehabilitation aside, Zone also helped improve my balance, flexibility and functional strength.
Would strongly recommend to anyone who's looking to improve sports performance.
Special mention to Mohan who was my personal trainer in this process. Amazing person and a great coach!
— Hari A
To be a part of The Zone energy